Litres for PCH…Donor #509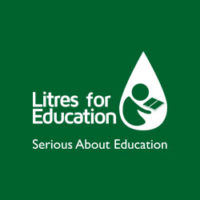 Its easy: all you have to do is go to any participating BP, Engen or Caltex garage, fill up and notify the attendant of Litres for Education, providing them with our unique number #509 …..and 10c  per litre goes towards PCH. The wonderful thing is that
you DON'T pay an extra cent more.
Just remember to say the next time you are filling up – Litres for Education #509.
Here are the participating garages:
BP Moore Road, Engen Boshoff Street, Engen basil Bure Motors, 45th Engen convenience, BP Hillcrest, Engen Bayside, Engen Mitchell park, Umhlali farmer services- BP Umhlali, Costworld Energy Centre Caltex waterfall, Nicole Jetkins, BP Westville Auto, BP Richmond Road, BP Quarry Road, BP  De Kuilen, BP La Lucia, BP Raisethorpe, BP Bluff, BP Sibaya, BP Drive in Motors- Ballito, BP fairways on Main- Howick, Caltex Winston park Service Station, Crompton Service Station- Caltex.
HELP MAKE A DIFFERENCE TO THE WORK WE DO
AT NO ADDITIONAL COST